Jun 10, 2022 Updated Jun 10, 2022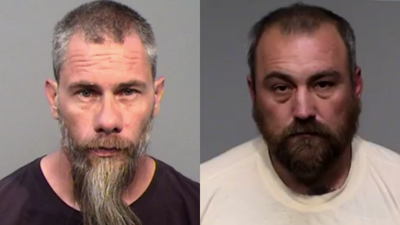 TUCSON (KVOA) — The eighth and final arrest has been made in the case involving a violent fight between motorcycle gangs.
It was two weeks ago when the Pima County Sheriff's Department served multiple search and arrest warrants. The warrants were served in Pima and Yavapai County.
The eighth person arrested was 41-year-old Robert Crane. U.S. Marshals arrested him in Yavapai County.
According to PCSD, there was a brawl between rival motorcycle gangs.
"Generally, members of motorcycle gangs are considered to be violent," PCSD Sgt. Brett Bernstein said.
Oct. 2021, deputies were called to a southside bar where multiple motorcycle gang members were at.
Those named in the report, the Huns, the Pagans, the Sons of Odin and Hells Angels. Two people were stabbed and taken to a local hospital. Both survived.
After a seven-month investigation law enforcement raided places in Tucson and Yavapai county.
Peter Bacon, Charles Cornett, Douglas Dam and Richard Vitale were arrested in Tucson and charged with participating in a criminal street gang and to commit aggravated assault with a deadly weapon dangerous instrument
Michael Koepke, 40, and 41-year-old Robert Crane were arrested in Yavapai County by the U.S. Marshals. Their bonds totaled $125,000.
"What happened last October was a very violent incident and the Pima County Sheriff's Department takes these kinds of things very seriously," Bernstein said. "We put a lot of effort to solves these cases and here we are today with arrests."
Sheriff Chris Nanos said this case would not have been as successful had it not been for their law enforcement partners especially during these difficult times when agencies are short staffed.
"Everybody pitching in and recognizing this is a violent threat, not just to Pima County Sheriff's Department, but to the entire valley," he said. "In fact, in this case, the entire state."
All eight are scheduled to appear in Superior Court here in Pima County on June 14.
Source: KVOA.com